The Leadership of Sun Yat-sen University Press Visited Our Company
发表时间:2018-01-03 发表人:International Cooperation Department
On December 28th, 2017, a team from Sun Yat-sen University Press under the leadership of president Xu Jin visited our company. Our president Ruan Haihong, secretary of the party committee Fu Rong, vice-president Yang Zhifeng attended the meeting. The two sides conducted in-depth exchanges on modern business operation, development strategy and digital publishing, etc.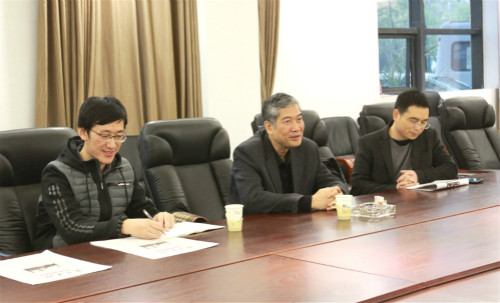 Ruan Haihong introduced the development of our company and discussed with the participants in detail on various topics, including the production line of digital content, the profit model of digital publishing and the industrial incubation of the digital publishing project, etc. Xu Jin put forward an assumption of the merger and reorganization of enterprises. Combining actual needs in the development of enterprises, the leaders on both sides exchanged their views.
The two parties also discussed in depth problems in the development process and expressed the expectation to cooperate in the future.