Leaders from HUST Came to Visit Our Company
发表时间:2018-01-25 发表人:International Cooperation Department
On January 23, 2018, vice-president of School of Mechanical Science & Technology of HUST, Wang Shuting, Director of its experimental center Wang Junfeng and Director of the Department of Instruments Liu Xiaojun visited our company. Leaders of our company, president and general manager Ruan Haihong, vice-president Wang Liandi, Director of Planning Center Wan Yajun accompanied them on the visit.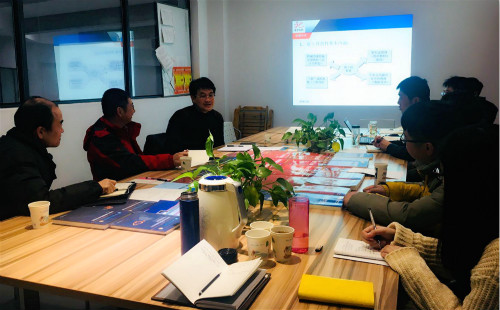 On the forum, the two sides held in-depth discussions on the construction of curriculum and teaching material of "new engineering". Wang Liandi retrospected the profound historial origins on both sides and counted excellent textbooks and monographs created in the long-term cooperation.
This communication fully clarified new intentions of the two sides and laid a solid foundation for the comprehensive and in-depth cooperation in the future.