A Signing Ceremony to Actively Promote Scientific Works 'going out'
发表时间:2017-08-25 发表人:International Cooperation Department
On the afternoon of August 23rd, 2017, the opening day of the 25th Beijing International Book Fair, a signing ceremony of co-publishing was hold between Huazhong University of Science and Technology Press (HUSTP) and De Gruyter ceremoniously. HUSTP will team up with this world renowned publisher in creating English series and popularizing more academic monographs in the field of science and technology to the world.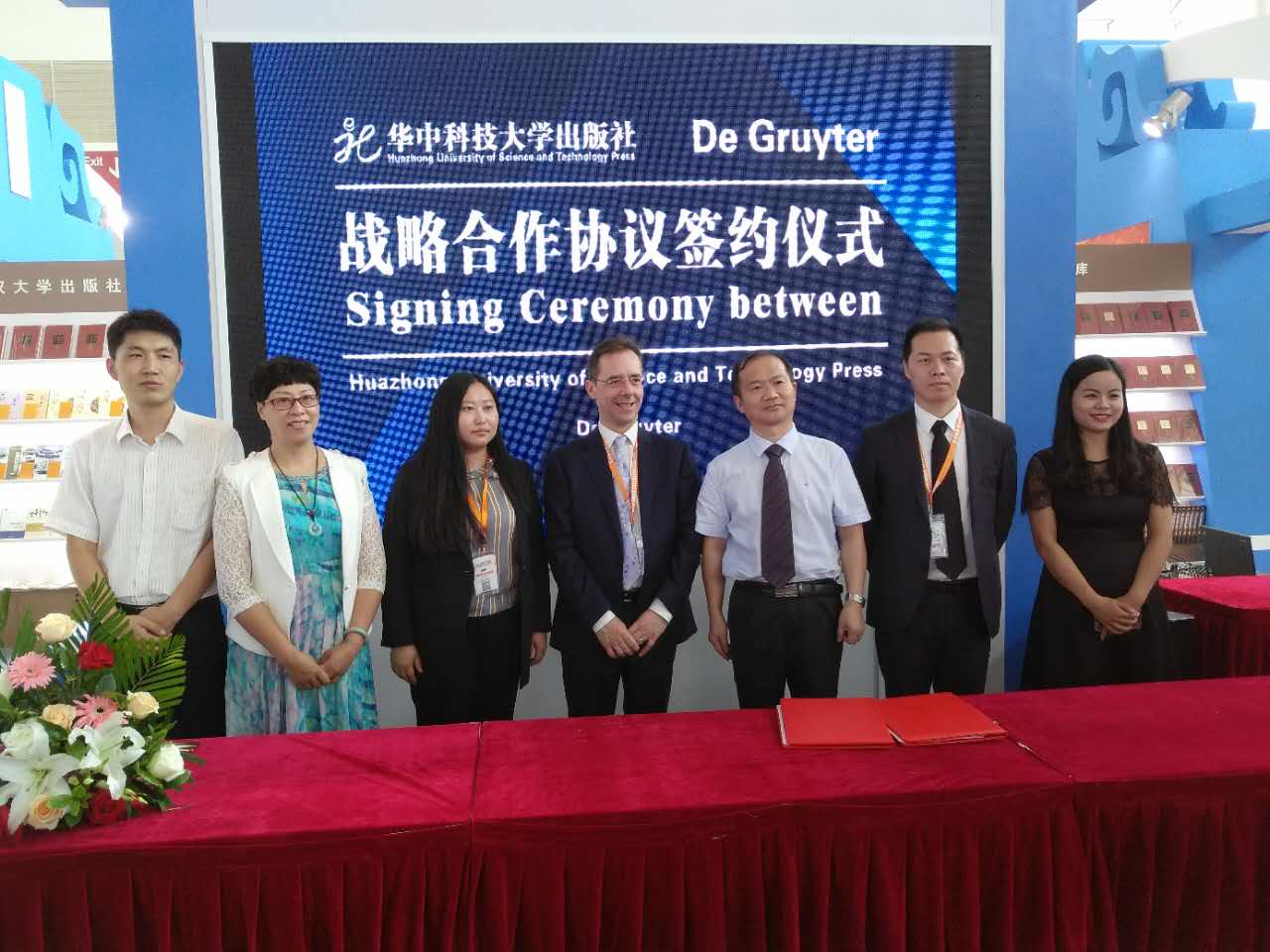 Head of Publication Management Office of Hubei Administration of Press, Publication, Radio, Film and Television, Ms. Zhou Fengrong, Vice-president of Sales & Marketing of De Gruyter, Ben Ashcroft, Editor in Chief of HUSTP, Mr. Jiang Xinqi, Director of International Cooperation Department of HUSTP, Ms. Vivian Yang, etc. attended this ceremony.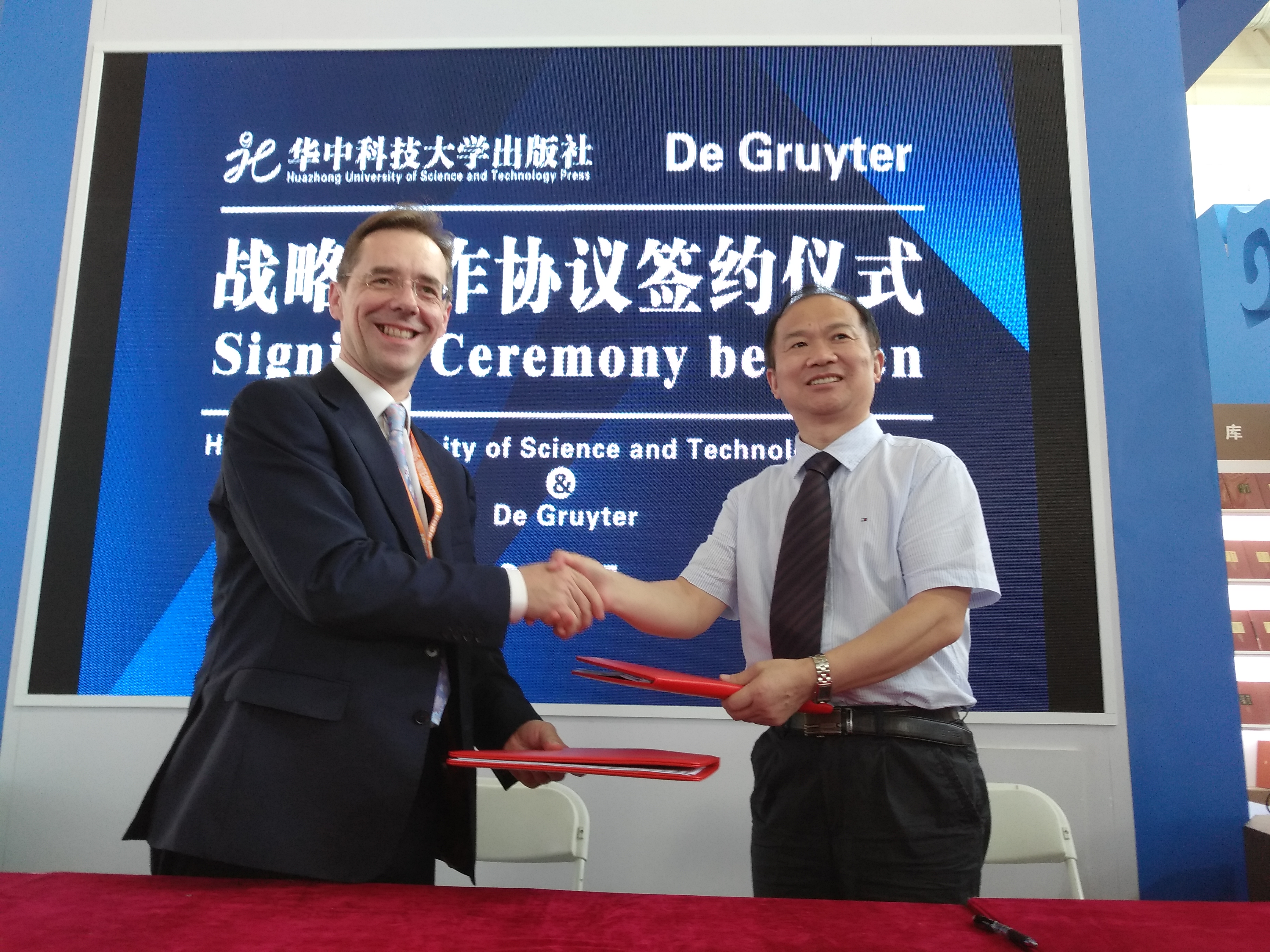 Mr. Jiang Xinqi and Ashcroft Ben, on behalf of the two sides, made speeches and signed a strategic cooperation agreement at the ceremony.