Professor Jan Servaes from UNESCO Visit Our Company
发表时间:2017-04-09 发表人:International Cooperation Department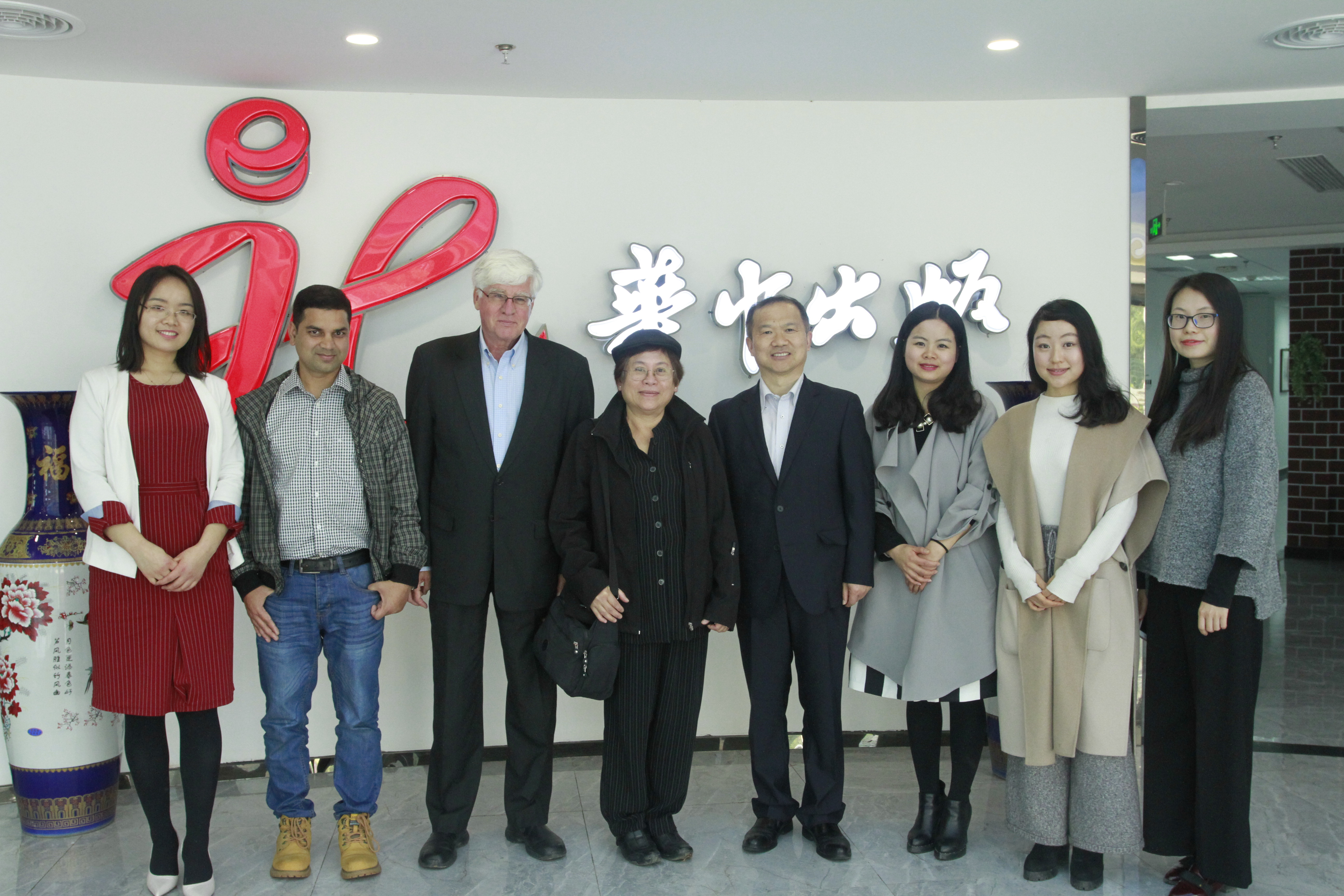 On 7th of April, Professor Jan Servaes and his wife visited our company. Professor Jan Servaes is the United Nations Educational, Scientific and Cultural Organization (UNESCO) Chair in Communication for Sustainable Social Change at the University of Massachusetts at Amherst (USA), the Editor-in-Chief of "Telematics and Informatics" in Elsevier and the dean of department of Media and Communication in City University of Hong Kong. The Editor-in-Chief Mr. Xinqi Jiang and the International Cooperation Department showed a warmly welcome to Professor Jan Servaes and his wife, and organized the international communication meeting.
In the meeting, Mr. Jiang comprehensively and detailedly introduced the current status and business of our company, the assistant manager of International Cooperation Department Vivian Yang introduced the development of our international cooperation business. Then both parties exchanged their opinions on cooperation. Professor Jan is in-depth understanding of the business and development of world-renown publishing groups, such as Springer, Elsevier, Sage and Macmillian, he had been engaged in the international cultural exchange research for a long time and was the Chief Editor of magazine in Elsevier, so he provided many valuable suggestions about how to cooperate with world-renown presses and how to enable " Culture Going Global" in the background of "the Belt and Road".
Mr. Jiang agreed and appreciated for the guides and advises of Professor Jan. We hope to invite Professor Jan as our company's international publishing honorary advisor to help us with further developing international business to accelerate the "Going global" progress of our company. This meeting brings positive influence to exploit international publishing resources and expand international horizon, which further promote the "Going global" of our company publishing culture and deepen the international publishing cooperation in the national strategy background of "the Belt and Road".