HUSTP: Doing Good Business of Copyright Export
发表时间:2016-02-25 发表人:International Cooperation Department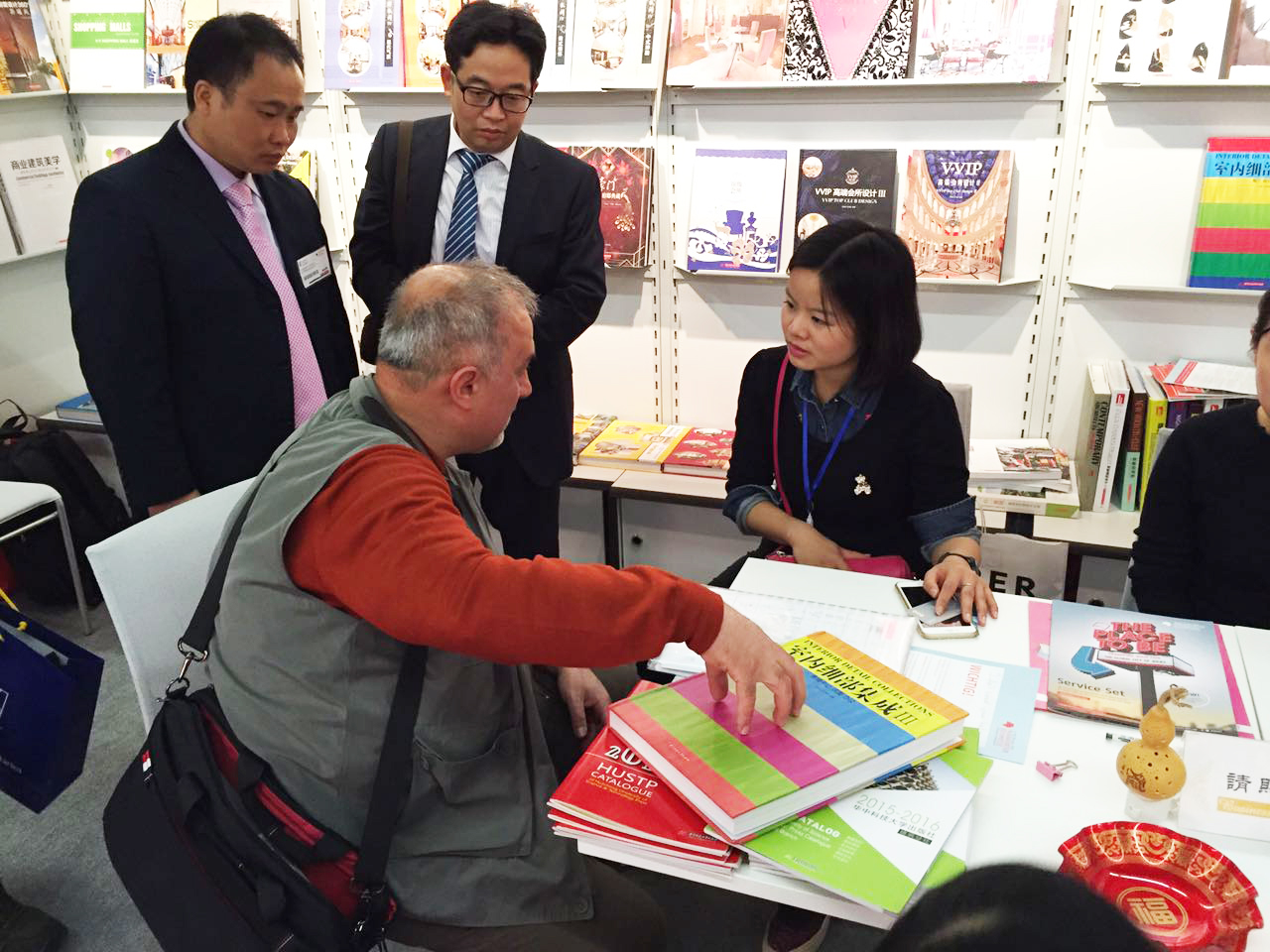 "Going global is not only the requirements of our country, but also the demands of our company, the copyright export is one of the important ways for our company to expand resources." According to the introduction of vice president of HUSTP Mr. Xinqi Jiang. HUSTP actively developed the exploration of copyright business since 1997; in 2009, our company established the international cooperation department to specially respond to various copyright business and officially acquired book import and export business in 2010.
In the copyright export business of HUSTP, architectural books are undoubtedly the main force, especially the architectural atlas which are the favorite of Asian and African customers. Most of the architectural books will consider whether the content and binding can match overseas market demand at the beginning of planning the books. The international binding design, English interpretation and the details on planning will be the key to catch overseas market.
For exploration of market dynamics, HUSTP sufficiently utilized different exhibition platforms to show and trade copyrights. It has continuously set up independent stands at the Frankfurt Book Fair from 2008 to 2015. HUSTP also attended the Book Exposition of American, Tokyo International Book Fair and Beijing International Book Fair and other large-scale international book fairs.
Through the full development and operation of specially-assigned person, in recent years, the copyright output process of HUSTP is more efficient with more active development atmosphere and more professional operation.